IEEE - Institute of Electrical and Electronics Engineers
The IEEE (Eye-triple-E) is a non-profit, technical professional association of more than 360,000 individual members in approximately 175 countries. IEEE VISION is, to advance global prosperity by fostering technological innovation, enabling members' careers and promoting community world-wide. MISSION The IEEE promotes the engineering process of creating, developing, integrating, sharing, and applying knowledge about electro and information technologies and sciences for the benefit of humanity and the profession. (source: IEEE)




ITSS - Intelligent Transportation Systems Society
The ITS Society is interested in theoretical, experimental and operational aspects of electrical and electronics engineering and information technologies as applied to Intelligent Transportation Systems (ITS), defined as those systems utilizing synergistic technologies and systems engineering concepts to develop and improve transportation systems of all kinds. The purposes of the Society are to bring together the community of scientists and engineers who are involved in the field of interest stated herein, and to advance the professional standing of the Members and Affiliates. (source: IEEE ITSS)




ISR-UC - Institute of Systems and Robotics - University of Coimbra
ISR-UC is a research organization linked to DEEC-FCTUC (university), and that promotes advanced multidisciplinary R&D in the areas Computational Intelligence, Control Engineering and applications, Mobile Autonomous Robotics, Intelligent Transportation Systems, Search and Rescue Robotics, Robotic Manipulation, Computer Vision, Medical Robotics, Assistive Technologies, Biomedical Engineering, Advanced Industrial Energy and Automation Technologies. ISR-UC gives special attention to international scientific research cooperation and to training and education initiatives.
ISR-UC received the outstanding (highest) grade of "Excellent" as a result of the last R&D Unit Evaluation performed by a panel of international experts on behalf of the Portuguese Foundation for Science and Technology (FCT: http://www.fct.mctes.pt/), that took place in November 2007, being the only Electrical and Computer Engineering (ECE) unit (among a total of 25 ECE units) to receive that distinction.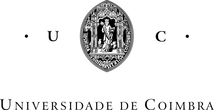 UC - University of Coimbra
The University of Coimbra is an indisputable reference in higher education and research in Portugal, due to the quality of the courses taught at its eight Faculties and to the advances achieved in pure and applied research in various areas of knowledge, in Portugal and in the world.
The prestige of the University of Coimbra may be demonstrated by the position it holds in the international rankings of universities and research centres.
This University is not only a true icon of Portuguese culture in the world, but it also pursues a policy of constant improvement in various fields, which allow it to reassert the high quality of research and teaching, as well as an active role in the development of businesses and industry, and in activities involving intensive knowledge in Portugal in connection with pioneer multinational and international organisations working for the advance of science and knowledge.